Slate is a fine grained homogeneous sedimentary rock composed of clay or volcanic ash. Extremely strong, smooth and versatile it can be used for many purposes in the home from worktops to flooring. Mainly slate kitchen worktops are available in dark shades of black, grey, brown and red.
Natural slate tiles for walls and natural slate wall cladding are the ideal finish for the many areas of the home that require an easily cleaned, hard wearing surface with a very attractive appearance. No more difficult to install than man made ceramic tiles, slate tiles and slate wall cladding are the natural alternative and will complement any style; patterns can be designed to suit personal taste.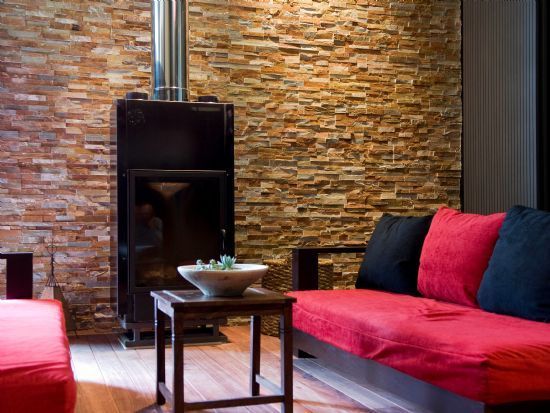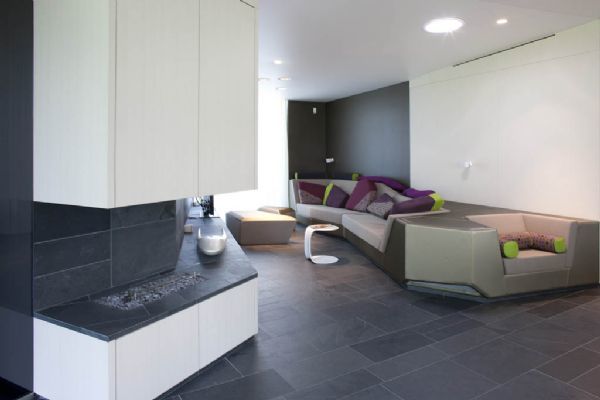 Kitchen work surfaces and worktops in slate with provision for 'inset hobs', 'Belfast' or undermount sinks as well as other appliances and facilities can be cut to 'template' or drawing in either black or blue/grey slate. Absolutely perfect for 'wet' environments, provision can be made for inset, or freestanding, hand basins and appliances in the bathroom or cloakroom.
Slate natural paving stones are extremely durable and when properly laid, can be used for vehicular traffic as well as pedestrian, their natural riven finish provides a unique rustic appearance. An ideal material for your patio area or front door pathway. We can supply and install your slate stone. Why not look at our colours and get a quote.